THINGS THAT SURPRISED ME:
GREEN SPACES
Chandre lives in Chongqing and when she first researched the location it was not very encouraging; it looked pretty grey and depressing. But her research was very quickly disproved as there is so much greenery she says, it is like working in a jungle at times. There are several large, landscaped parks that include hot springs, mountains and tropical plants etc. but what really impressed and surprised her is that just on her way to school she walks through greenery and beautiful green spaces – it is very calming.
FRIENDLINESS
The Chinese people are even friendlier than South Africans, they are just so eager to help you if you need it and they will always go out of their way to explain, help or guide no matter how silly you might think you are being. I think my city in particular is a very friendly city as in my travels to larger cities in China the level of friendliness is slightly less.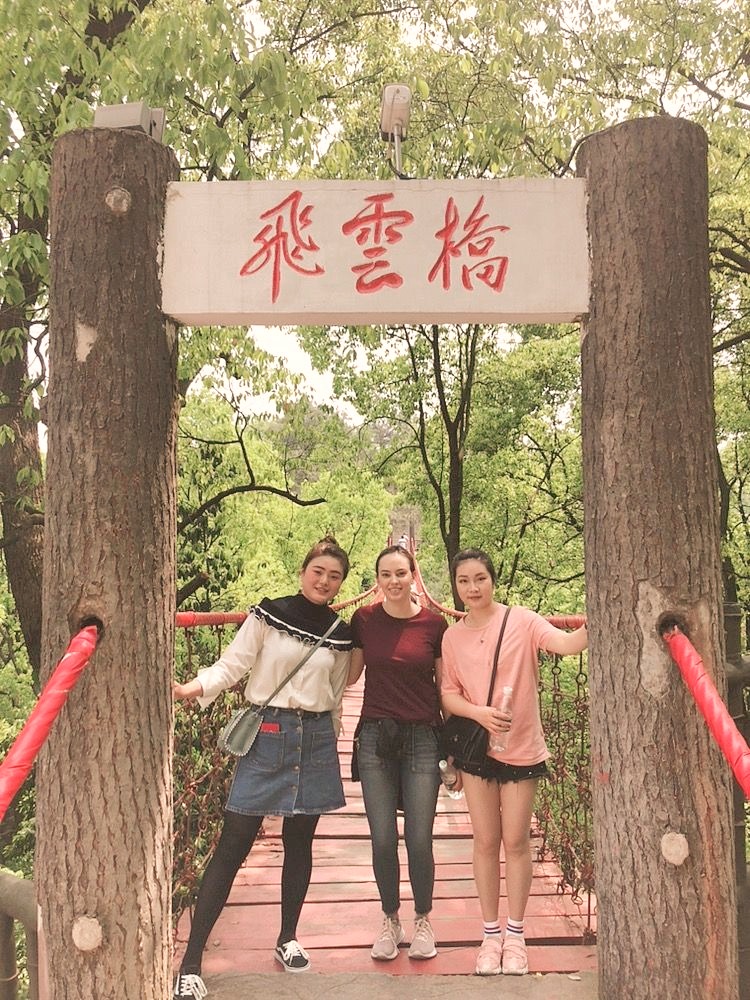 EVERYTHING WORKS
What is particularly wonderful about living in China is that EVERYTHING WORKS. First world efficiency is amazing to experience. When something like the elevator in my apartment building broke, it was up and running again within an hour.
FRESHNESS OF FOOD
This was something I definitely did not appreciate when I first got to China; I was initially put off and confused by how 'dirty' the fruit and vegetables looked or the fish swimming in tanks in the supermarket. But now I have come to appreciate that the Chinese people want the freshest food they can find, that is why the fruit and vegetable have dirt on them. When it comes to seafood, customers can then choose the fish or seafood they want and the store will clean and prep it for them.
THE JOY OF ONLINE SHOPPING
Everything (and I mean EVERYTHING) is available online – food, earphones, medicine, fruit, meat and cleaning products – anything that you can think of you can order online and it will be at your doorstep within an hour. There is an app called Taobao that allows you to upload a photo of something you want, they source it for you at the best price and have it delivered to your door within 3 – 5 days.
THE IMPORTANCE OF FAMILY
The Chinese people are very very attached to their families, and this forms the basis of their gatherings, activities and outings. They are also very quick to invite new people into their homes to experience this family bond and unit.
ABILITY TO TRAVEL AND BUY STUFF
In South Africa, even though I was still living with my parents, I was never able to live the life I am living now. In China I am able to go to any restaurant and not have to worry about how much it will cost and I am also able to travel and stay in amazing hotels. Travel is easy and affordable and doesn't take months of saving and buying 'expensive' products or clothes is possible now but certainly not possible back home in South Africa.
SAFETY
Something that has been really important is how safe I feel in China; I can go out and walk around at any time of day or night and not feel unsafe. In South Africa, that was not always possible, and I was nervous going out alone at times. Here in China you can leave your handbag or phone on the table in a restaurant and go to the bathroom; it is the done thing. Don't get me wrong, there is crime, but it is not frequent and it is dealt with swiftly and severely by the authorities.